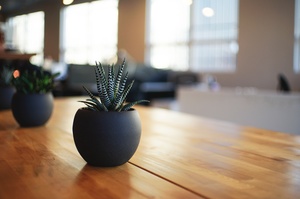 If you're looking for house or office cleaning services, the list of companies available is as long as your arm and new companies are starting up everyday. The hectic lifestyle leaves a little time for household chores and ever growing responsibilities mean there's no energy left to keep the home spotlessly clean. We thought we'd help you to decide on our company by explaining how we achieve such great results.
Tailored Solutions
We'll work with you to tailor your very own cleaning schedule. We take into account what you want clean, your budget and the cleaning solutions you'd prefer to be used. You choose the regularity of the cleaning calendar, whether it's a daily service, weekly, bi-weekly or monthly. We can even provide a one-off spring clean or make your home spotlessly clean for your special party. We don't want to cause you any inconvenience so we'll fit effortlessly and seamlessly into your normal routine. We work to your checklist and tick off each job as we go. We understand that each different property, room and location has it's own specific requirements so we're completely flexible. Our cleaners can come and clean even when you're not at home because we offer a key pick up and delivery service as well.
Superior Cleaning Products
We want everyone to be able to enjoy a clean, safe and healthy home so we make every effort to seek out and use the best cleaning products. We also care about our planet so we ensure our cleaning detergents are non-toxic, would be safe for you, your family and pets, and won't harm the environment.
Smyrna's Cleaning Pros
Cleaning is a very personal service and it's good to build up a good working relationship with the company you choose. For that reason you can enjoy working with the same cleaner or maid whenever you make a regular booking. Our cleaning pros are experienced, skilled, trained and certified to provide superb end results. We check into our cleaning crews previous history and keep our company insurance up to date. If for some reason your usual cleaner can't make it, we'll organize a suitable replacement and fill them in on your own requirements.
Competitive Prices
Whether commercial or residential, our company offers a budget friendly solution to your cleaning needs. You only pay for what you need! Once we've got all the details you will get your free, no-obligation quote. As long as we have sufficient notice you won't have to pay if you need to cancel or reschedule an appointment. Payment methods are flexible, either by card or cash.
Hopefully, we've now made your decision easier  – so pick up the phone and give us a call!
Tags: home cleaning