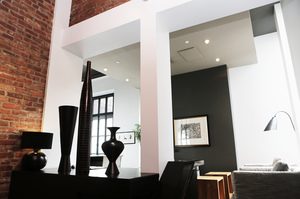 Our house can never feel like home unless it's well maintained, properly cleaned and taken care of. House cleaning has always been a very important task of our daily routine. But with today's busy life, it becomes hard to manage cleaning it ourselves. The best solution that comes to mind is to hire a professional. An understanding of the various available options of domestic cleaning services would certainly make our lives smoother.
Maid Services
Maid service refers to a maid servant working within a household. In many cases, maids have their accommodation, food provided by the employer. Maids carry out a range of services for a family such as cooking, laundry, ironing, dusting and general house cleaning. Maids do not have a set of specific duties. However, they have to satisfy the safety and quality standards as per the family's demand. Depending on the family needs, maids may have to take care of elderly and children. Their work may also involve receiving guests or mail, feeding the pets and taking them out for a walk, car washing and even taking phone calls for the owner sometimes.
Housekeeping Services
Another service, customary in both big houses and offices, is the housekeeping service. The housekeeper is responsible for managing cleaning and maintenance of the building interior giving respective directions to the subordinate maids or staff. Housekeeping is about but limited to keeping interiors ordered and neat – cleaning toilets, vacuuming corners, organizing shelves, etc. Housekeeping requires regular maintenance supplies in kitchen and toilets, daily cleaning, waste removal and regular inspections to ensure assigned individual tasks have been finished on time.
Professional House Cleaning
Professional home cleaning comes into the picture when maid services and housekeeping services are just not enough. With professional house cleaning, we are talking about the highest, international standards set for a perfect and efficient care, performed by trained and experienced individuals. It is very useful for specific house cleaning jobs which require special treatments and weekly or monthly maintenance. Professional house cleaning involves jobs like furniture and carpet deep cleaning, painting works, disinfecting kitchen and toilet areas, fertilizing and anti-insect spraying garden areas.
Cleaning Smyrna is a renowned company dedicated to professional house cleaning services. With a team of trained and friendly professionals the company offers distinctive care of the household. They work with proper personal protective equipment and strictly follow all health and safety standards. Thorough cleaning of the house, removal of garbage, appropriate recycling and hygiene are just to name a few of the services included. All the assigned tasks are executed with a checklist.
Taking professional house cleaning service certainly makes your life easier and saves you time and money with reasonable prices and discount offers.
Tags: home cleaning, maid services, professional cleaning services, professional home cleaning