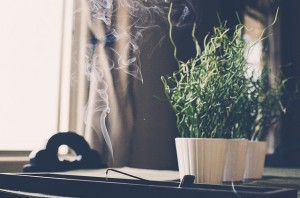 It can be difficult for the hard-working man or woman to find the time to clean their home, and when they do it's not an enjoyable process. Don't worry – we'll teach you to tidy your property while staying completely calm and serene. Read below now to learn the secret art of stress-free cleaning.
Plan Ahead
Every week or month mark a spot in your calendar when you know you're going to be off work and free from other commitments. That'll remove any distractions and help you totally focus on the task at hand. Use your time wisely by wiping away that dust and throwing away your clutter. If something comes up, it doesn't matter you don't need to answer to anyone but yourself, just reschedule!
Play Music
Drown out the sound of your vacuum cleaner by putting your favorite music on via a stereo or portable music device. It'll make the time go quicker and therefore make your chores seem less overwhelming. This has been proven to reduce stress levels and provide helpful distractions during cleaning.
Treat Yourself
A good hard clean deserves a big reward – play yours in advance. Whether it's a nice chocolate bar or a brand new DVD, knowing that you've got something to look forward to at the end of your ordeal is sure to keep stress at bay.
Don't Bend
Bend your knees, not your back! A lot of people hate cleaning because it leaves them with an injury. Avoid them by never lifting with your back. If you need to move something that's really heavy ask for a friend or family member to help you out. Furthermore, instead of getting down on all fours to clean your floor use a mop.
Ask For Help
If you don't have the time or the energy to get the cleaning done by yourself ask for help from your friends and family – they'll take half the workload off your shoulders. Make sure to split the tasks between you so that you don't get in each other's way. Is this not an option? Then hire professional cleaning company who'll guarantee you a service that is affordable, efficient and effective.
Has reading this helped you discover your very own way of cleaning stress-free? We hope so – remember to do what's right for you, everybody's different!
Tags: cleaning tips, home cleaning, professional cleaning services, stress-free cleaning